Recycling is our Reason to be. It doesn't just mean the passion with which we do our daily work, but it also represents something just as important: our commitment to the environment.
We're going to tell you a few examples that we think, in Neusus,
we can help improve people's lives by recycling wheels.
Take note. Are you following us?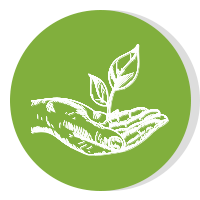 Our thing is to move from words to deeds. And how do we do it? Taking advantage of old tyres  to make, for example, urban furniture. What do you think?  
Another alternative is to make goommies, those popular rubber figures for decoration (naif, animal, corporate, chess, etc.), with tires that have been removed from circulation. Have you got yours yet? Taking advantage of the wheels is our specialty. Don't forget it. 
Keep in mind that today we are dedicated to giving the wheels a new chance. Where others see waste, we see a future product. We want to combine the quality of service with the care of nature. 
Customer satisfaction is our best guarantee. We're going to try to stay worthy of your trust. And you, can you give us a hand to keep getting better? The environment is also up to you.
Reducing our ecological footprint is part of our Corporate Social Responsibility  (CSR). Companies need to be leaders in avoiding pollution. 
Our influence is greater than you can have for yourself (yes, every individual action counts and you know it...).
We do our part to make this world a healthier place. We want you to see us as an ally to achieve sustainability. 
We believe in the circular economy and comprehensive product cycles. Sign up you too!